Why is Maximalist décor one of the top interior design trends for 2022?
The art of combining colours, prints, and eclectic accessories, stretching the boundaries of traditional decor, is central to maximalist ideology. Maximalist decor in 2021 means more of everything, it encourages you to look for the unexpected and unusual, embracing the magic of discovering a bolder side of your personality. It stands for not being afraid of being "too much." The inclusion of such a bold interior design trend may seem daunting, but we have compiled a list of seven ways to incorporate the maximalist design trend into your home, as well as suggesting a couple of our prints that perfectly fit the theme.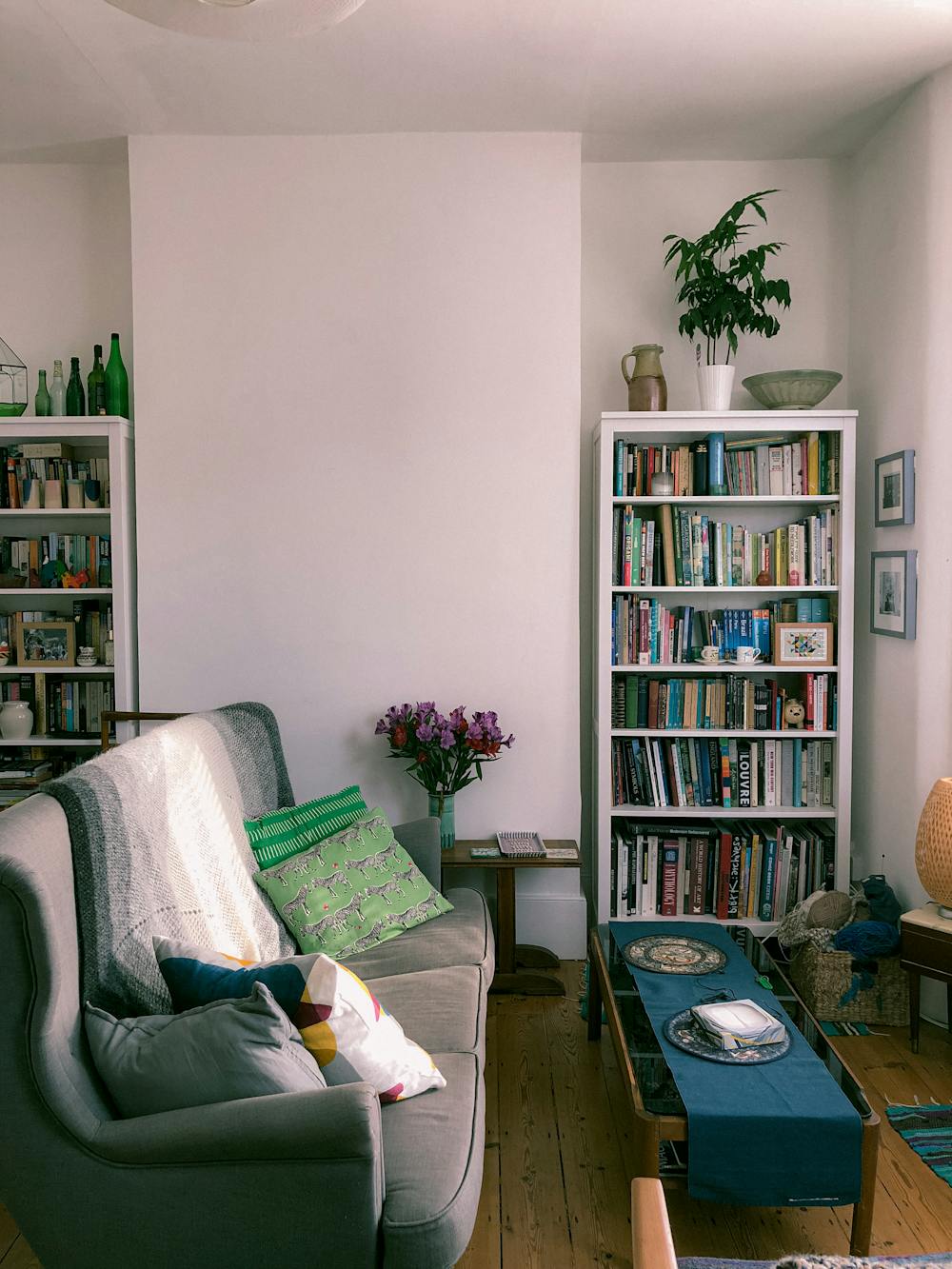 What is Maximalist Design?
It is a loud style that brings together varied patterns, excessive but carefully curated collections and saturated colours. Being chaotic and very colourful, this interior design trend is more than just disorder; it entails utilising your space in the boldest way possible while remaining balanced and beautiful. Repetition, patterns, bold palettes, intricate graphic details, and one-of-a-kind possessions are all encouraged in Maximalist design.
Introducing Maximalist Design into Your Home
Maximalism is personal, diverse, and particular - we love the mix of bold patterns, colours, and textures it encourages. Whilst much of this design movement surrounds excess and creating an over-the-top space, we understand that it can be difficult to know where to start, so here are seven suggestions to help you incorporate Maximalist design into your home.
Maximalism and William Morris
William Morris is generally recognised as the most acclaimed designer of the nineteenth century; he was a major contributor to the resurgence of traditional British textile arts and methods of production, and his work as an artist, designer, craftsman, writer, and socialist significantly influenced the styles and ideologies of the time. Our own William Morris prints complement the Maximalist design style perfectly; being colourful, timeless, and inspired by nature, our Golden Lily, Marigold Indigo, and Snakeshead ranges are the ideal starting point for incorporating this trend into your home. Our wool cushions have bold, eye-catching patterns that may be paired together to provide layers and statements to a room or mixed with richly coloured sofas or contrasting rugs to offer depth and character to your space. Our lamps are another option to add a dramatic statement piece to your living space; layered against patterned walls, they give beautiful contrast and liven up the space. These fabric designs bring luxury into the everyday and have been carefully selected to enhance your living space.
Have nothing in your houses that you do not know to be useful or believe to be beautiful – William Morris
Layering
Layering is integral to Maximalist designs, either bold wallpaper with striking curtains and wall art, or maybe vibrant, textured furniture layered with intricately patterned soft furnishings. Start with a basic layout and add to the furnishings and features over time, adding layers that reflect your personality, interests, family, and lifestyle. Take a look at Green and Heath's range of cushions and lap trays, available in various striking patterns and bold colours, for inspiration.
Repetitive patterns and prints
Clashing prints and patterns add excitement and energy to a room, pick your favourite designs and colours, maybe floral, animal print or bold geometric shapes. Remember to try and keep some symmetry or balance when designing your room, Maximalist is more than just chaos and there is an art to successfully utilising your space in this style.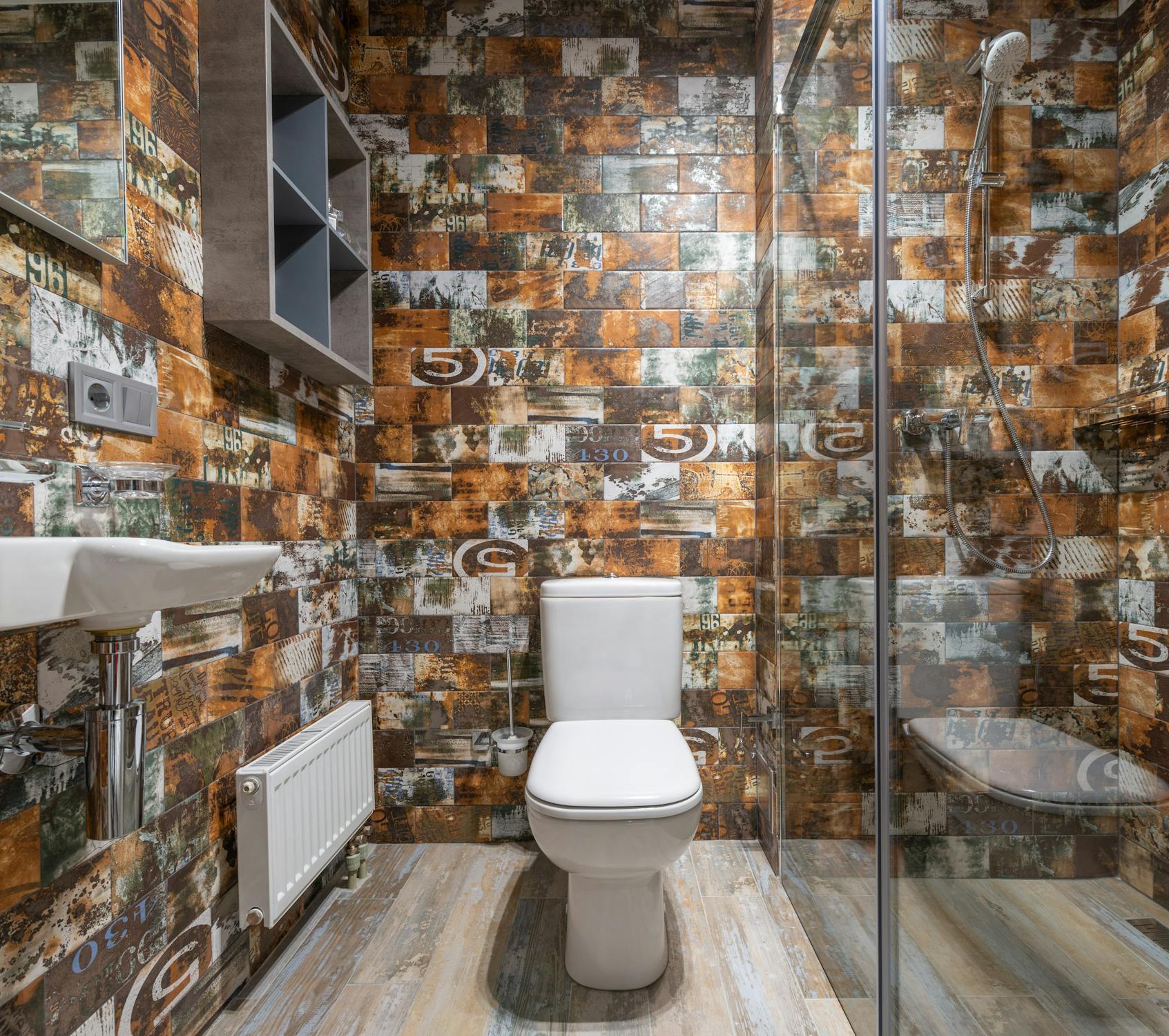 Rich, intensive bold colours.
Colour really can make or break a room, Maximalist designs separate themselves from the widely adopted minimalistic colour pallets by using saturated, bold combinations of shades. Embracing colour is integral to this design trend; if bright, vibrant shades aren't your style then opt for dark or varied tones to create an interesting but relaxed interior. Try looking at our William Morris Golden Lily print for that perfect mix of striking but muted colour.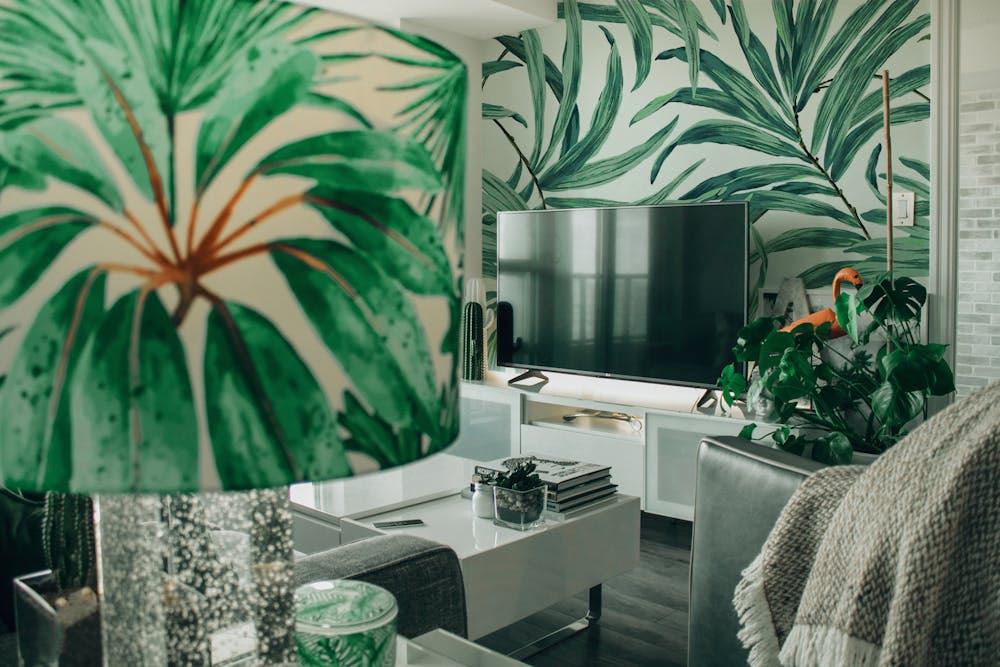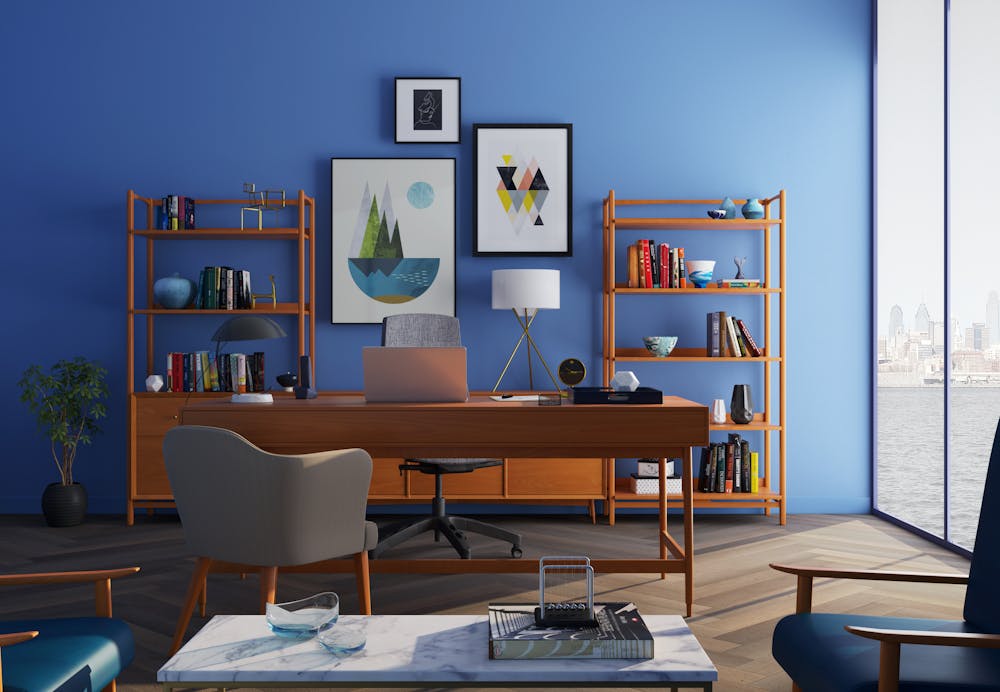 Unique statement pieces
Maximalist interior is about being personal but striking. Begin with a few standout homeware pieces such as ornaments, rugs or eye-catching furniture and gradually grow your collection to suit your personal style over time. The art of this trend is 'more is more' however remember to consider your choices and try to incorporate symmetry where appropriate and avoid over accessorising; statements are more striking when they are not overused. A few of our favourite online stores for Maximalist décor include Emma Shipley, a Maximalist homeware store selling everything from artwork to bedding and water bottles in loud, striking prints and colours. Laradoute also stocks a wide variety of fake plants, decorations, and soft furnishings to add a statement to any room.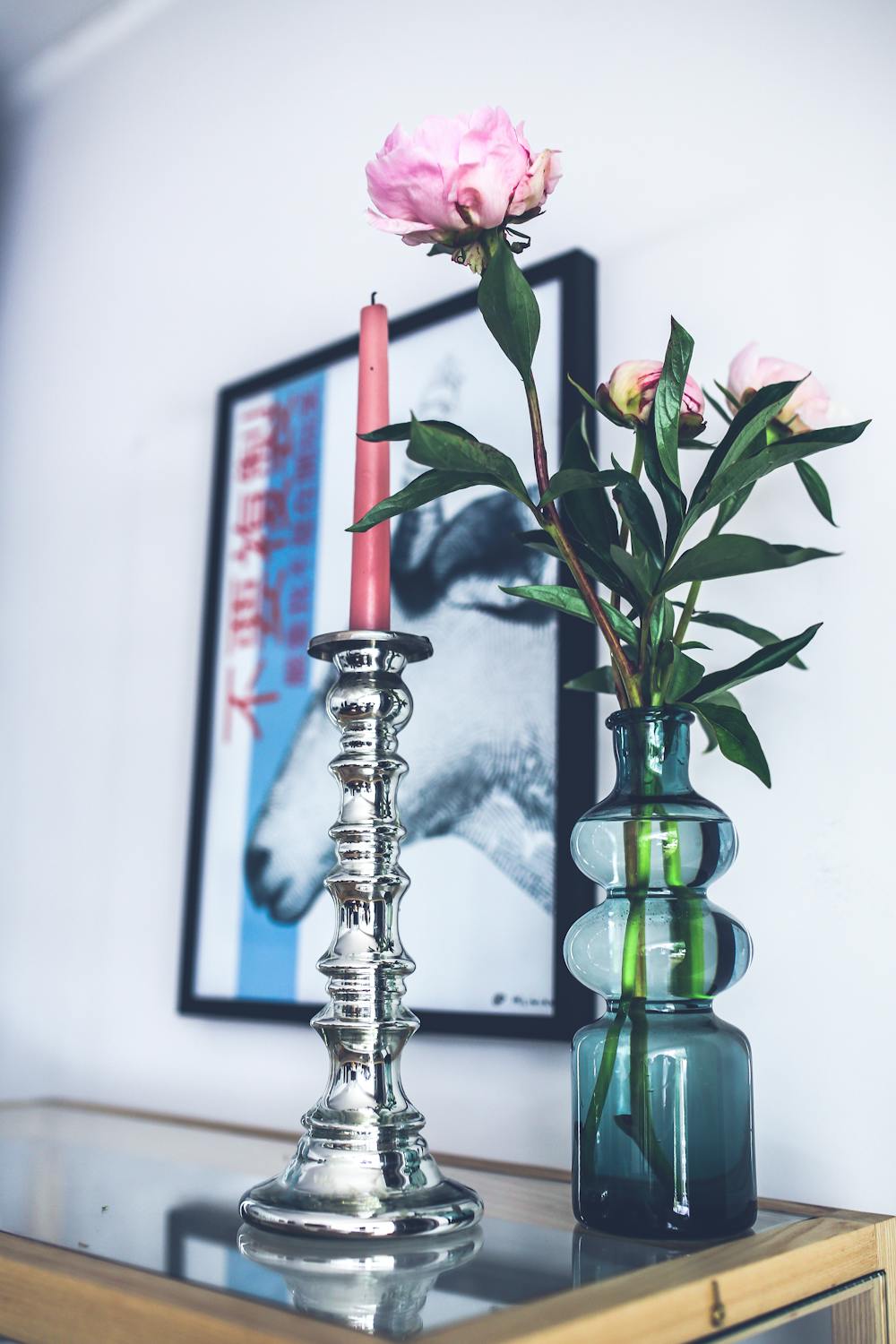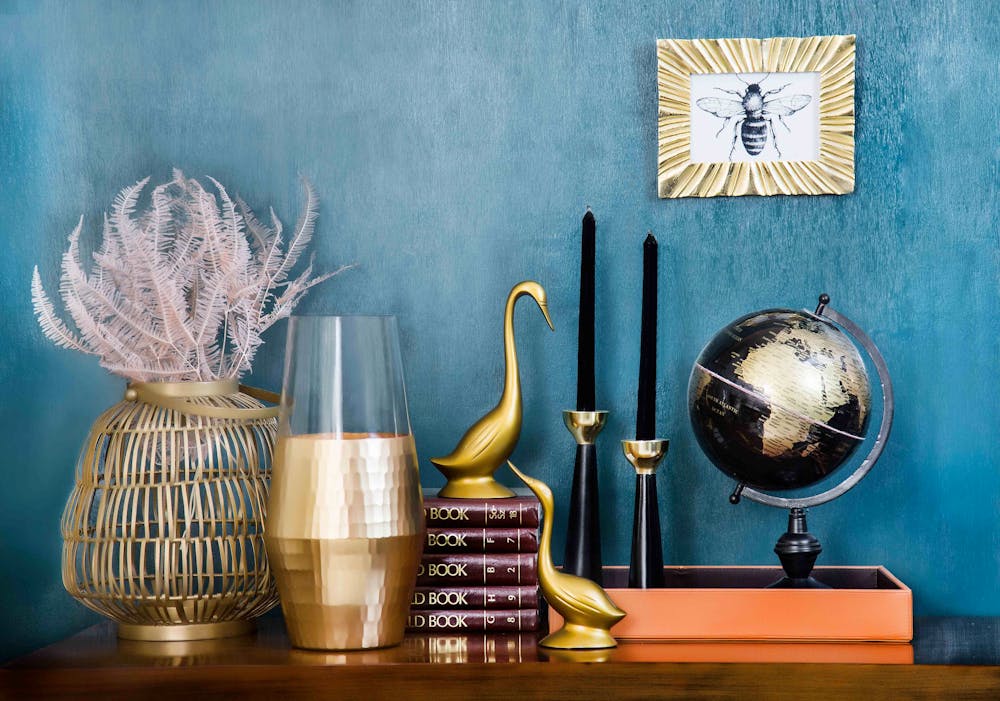 Mixing and matching textures 
Textures offer dimension to a room; Maximalist design involves combining a variety of textures to add layers and individuality to a space. Textures can be added to a room through furnishings such as rugs, carpets, cushions, plants, and wallpaper to give personality and interest. When selecting furnishings, choose contrasting materials and styles such as marble, glass, viscose, faux fur, and wood, to provide depth and contrast.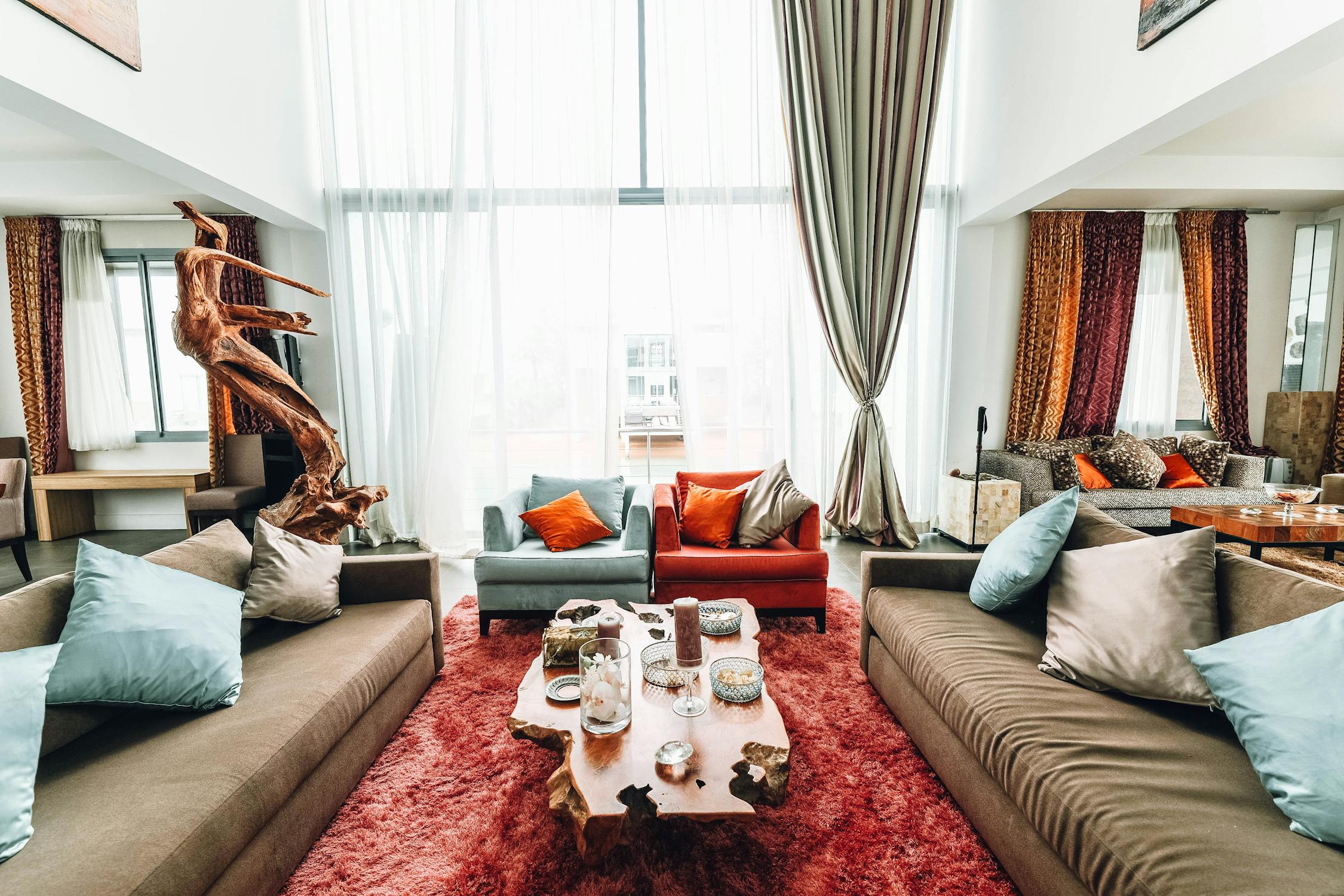 Multiples of items such as books, statues, artwork
Maximalism surrounds excessive but curated collections that offer uniqueness to your home. Try collecting books, statues and artwork over time to furnish the space to your liking. Remember not to clutter the space, instead, invest in a bookshelf, shelving, or cabinet to store such items without creating the appearance of disorder, or create a lively gallery wall to brighten up the space.

Blending of Styles

Maximalism doesn't limit itself to one style: mix Vintage with Boho, Art Deco, Classic and Electric to create atruly personalised, unique space. 

To Conclude
Maximalism is distinctive, individualistic, and a welcome change from the well-loved minimalism trend that has dominated interior design trends for years. It is easy to see why Maximalism design is taking the interior design world by storm in 2021 and will be carrying through into 2022. We believe that this trend will inspire everyone to add a more personal touch to their home, whether you enjoy the intense, chaotic flow of colour and patterns or simply take inspiration from adding colourful artwork or striking curtains and soft furnishings. After the year we've all had, we need to fill our homes with gorgeous, bold patterns that remind us that life is beautiful and make us love the rooms in our house even more - creating a safe haven of colour and magic that keeps all the troubles away! With this new trend in mind why not browse our wide range of striking William Morris print home furnishings and transform your own space.